Dr. Salamon Rafailov, Dr. Radmila Shuminov & Dr. Sonya Mazlyer have been collectively serving the Fresh Meadows and Marine Park Community for over a decade. In 2007 Dr. Rafailov obtained his dental degree from NYU and completed his residency at the Lutheran Medical Center in Brooklyn in 2008. Following in her father's footsteps, Dr. Shuminov also attended NYU Dental School and completed her residency at Maimonides Medical Center in 2017. Dr. Mazlyer joins them in being a graduate from NYU Dental School in 2022. She completed her General Dental residency at Northwell Health in 2023. Dr. Rafailov, Dr. Shuminov and Dr. Mazlyer deeply value friends & family, and have made it their mission to provide high-quality dental care at affordable rates.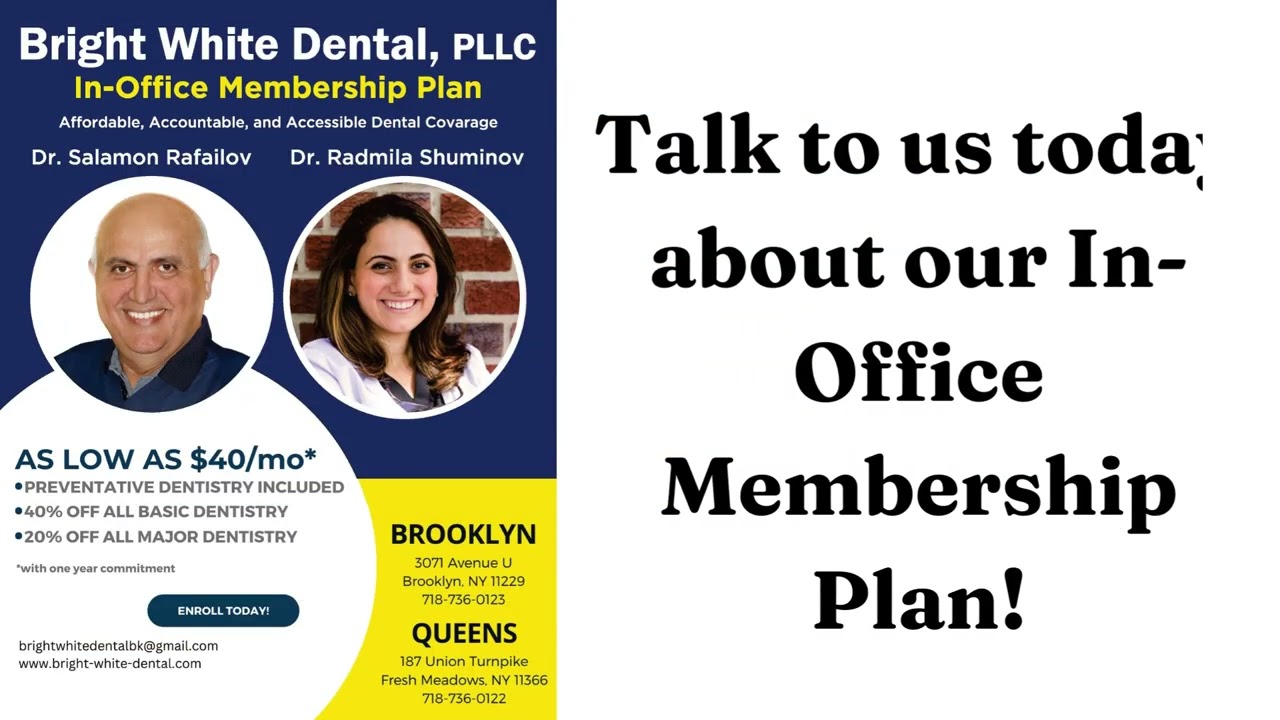 Bright White Dental of Fresh Meadows
187-06 Union Turnpike Fresh Meadows, NY 11336
Bright White Dental of Brooklyn
3071 Avenue U Brooklyn, NY 11229
we are proud to serve you!

At Bright White Dental, we are proud to provide Affordable, Accountable, and Accessible Dental Coverage for you and your family!

We offer Office Insurance for anyone who would like to sign up! Call today to ask about enrolling!

Dr. Rafailov and Dr. Shuminov are always striving to create a safe and friendly environment for their patients. All of our staff are proud to be at your service!